Marketing for lawyers used to be a lot simpler. Not today.
People prefer Netflix or Amazon Prime to regular cable television. This means that the advertisements in between the breaks on TV shows are not as effective as they used to be due to lack of viewership.
The game has changed drastically. Traditional marketing methods do not cut it anymore.
Billboards and newspaper ads are becoming more outdated by the day. Your target audience now spends more than 6 hours per day online, which is where they search for an attorney. Gone are the days of browsing through the Yellow Pages.
Google is the new Yellow Pages. Research is completed online, and potential clients want to know more – they want to learn about an attorney before they decide.
As an attorney, you have the power to capitalize on what clients are looking for by designing a site and curating content that is tailor-made to their needs through the employment of different digital marketing techniques.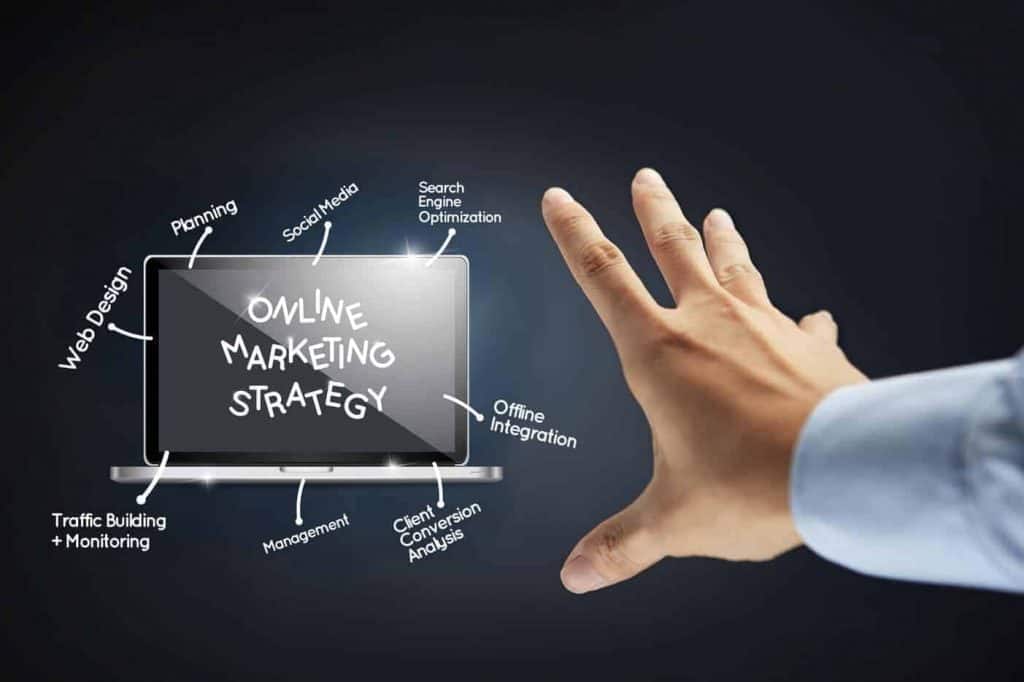 Digital Marketing for Attorneys Checklist
Establish your identity online.
Disclose your physical location and clearly indicate your address.
Include your contact information such as your phone number and email. Also, include a contact form on your website.
Clearly disclose any affiliation you may have with other companies.
Let your purpose and mission be made clear.
Pay attention to the user experience on your website.
Avoid excessive text (use more images).
Ensure that the print is large enough to be read clearly.
Have fast-loading pages.
You NEED an inviting website.
Statistical evidence shows that first impressions are 94% design-related.
Carefully designing your digital appearance by investing in a high-quality website can directly affect the success of your business and is an effective way of digital marketing for attorneys.
As an attorney, your website is an important asset that can either work for you or against you. So, it needs to be great.
The visual and aesthetic appeal of your website needs to attract potential clients. Using best-practice color combinations, timely pop-ups, and a clean corporate look would appeal to the discerning viewer and have a profound influence on their impression of you – hopefully eliciting a positive reaction.
Website navigation is also one of the biggest influences on a person's first impression of your website.
If the interface design and user experience are poor, even if it looks nice and reads well, no one will stay on your website for long. Then, your site would be associated with rapid rejection and mistrust in search engine results.
The functionality of your website is key. The site must be mobile-friendly and load quickly.
You can have a progressive web app design for your site for ease of navigation.
Where to get a Quality Website
You have a few options in developing this gorgeous site. I'll cover an array of them.
Option 1: You can use a site builder yourself, like Wix.
This route is the least expensive, but most time-intensive option. Wix has some good templates if you don't want to get into the technical details and modify your site yourself. The only downside is that you will look exactly like all the other attorneys who got a Wix site. This option is less than ideal, but much better than not having a website.
Option 2: You can hire a freelancer on sites like Fiverr or UpWork.
This route is a roll of the dice. You might find someone who does an excellent job for $100. Or you might find that your website is infested with spam links after spending a few hundred dollars on a site you can't control because they revoked your admin access.
Option 3: You can hire a digital agency in your area.
This will likely give you the results you need at an affordable price point. Keep searching to find the agency that is the right fit for you and your brand. Electric Growth is one of those agencies that would love to talk with you!
Option 4: You can hire a large company that targets lawyers exclusively, selling them on expensive packages on lengthy contracts without delivering great results.
Support can be difficult to get and changes to the site can take months or years (it's true. I've heard horror stories). These big companies keep their allure by being so large and intimidating lawyers into thinking that the attorney will hurt for business without this big company's "help." Those claims are false.
Side Note: If you happen to have bought into Option 4 already and have buyers remorse or would like to see what you are really getting for what you pay them, Electric Growth can show you. There are tools to check their claims. You can create a free account on MOZ to check the backlinks and keywords where you rank.
Effective Utilization of SEO
Search Engine Optimization refers to the process of using certain words and formulating the right online strategies to rank higher and better in search engine results pages. SEO can work wonders for lawyers as it proves as effective digital marketing for attorneys to attract new clients.
Local keywords should be targeted that help in showing your name for relevant searches made by others in your area. This increases online visibility and helps in attracting new clients.
Categorizing your website on the basis of legal practices and services provided makes the process simpler for visitors to find relevant pages. Clients can then navigate to relevant legal issues that concern them.
Optimizing your pages individually allows for search engines to read them more easily. Optimization includes different factors such as videos, images, text, HTML tags, etc.
If you want a good look at the technical details, SEMRush can be used to dig deeper into different popular search terms and scope the competition for your keywords. This tool assists in developing content ideas, strategies, and technical SEO solutions to gain traction.
A Google Adwords campaign can be employed once you have an understanding of the keywords that your potential clients use, in order to increase visibility to the top of Google's search rankings. Google's Keyword Planner tool is perfect for finding what those potential clients are typing into Google.
Strong Delivery of Quality Content
Creating content that is relevant and compelling is a good technique for digital marketing for lawyers. Great design and poor content do not make a good match. Your message should be effective to capture the attention and gain the trust of viewers on your website, in order to entice them to submit their information to convert them into a lead.
It is important to ensure that they feel inclined to browse your website for more information.
The content should be informative and manage to retain the attention of the viewer. Using certain keywords and making the content more exciting, maybe incorporating puns or witty quotes, will entice your viewers to continue reading.
Viewers may not be very well-versed in the legal world. Bringing familiarity along with professionalism throughout your website and the content you create will help acquaint your viewer better with your brand and build trust.
A strong quote by Alicia Florick may influence viewers, or a memorable quote from Harvey Specter may inspire viewers. When it comes to content? Be fun and exciting. Be quirky. And remain professional. You can do it! Get help if you need it. Contact us to see how we can help.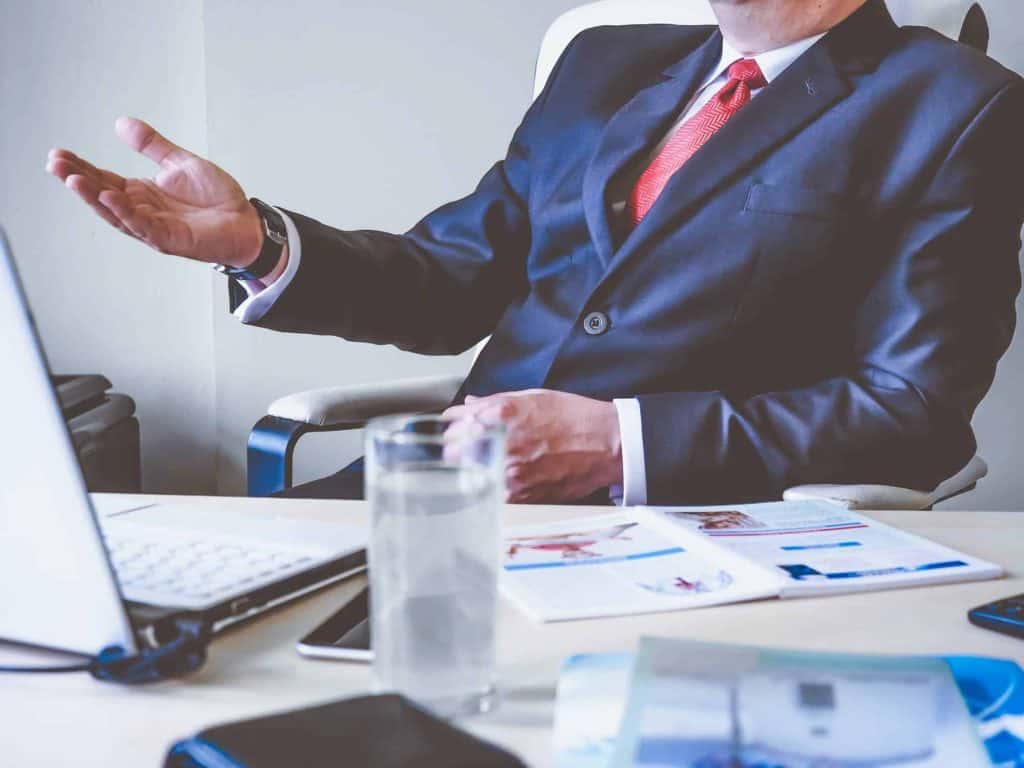 Riveting reviews, true testimonials, and success stories
You love your clients and treat them well. Let your potential clients know what it's like to work with you through your success stories and testimonials.
Discover different influencers in your locality or niche through review monitoring. Take note of the positive reviews and see the experiences that resulted in such reviews to bring insight into how to grow your business.
Collect positive feedback from your clients and, if possible, ask them for permission to publish their comments on their experience with you as their attorney. Nothing creates trust and respect like good testimonials.
Use different case studies that you have and share the success stories on your website.  
If your reviews and testimonials are positive, then potential clients will be more inclined to inquire upon reading about prior customers' experiences.
Video Marketing
In 2018, a study showcased that U.S. adults watched an average of 1 hour and 16 minutes of video on their digital devices every day. With these statistics, it cannot be denied that the influence of video in marketing has increased substantially over the years. Incorporating video in digital campaigns has become an exciting and effective tool for marketing for attorneys.
Attorneys can use video marketing to attract new clients. Testimonials and reviews which are given in video format are often more engaging. You can tell your personal story through a video, which will help build a strong, trusting relationship with viewers.
Vimeo is an alternative to publishing videos on YouTube. You can use Vimeo to share your content to reach more viewers and embed the videos into your website.
Market Yourself Online, Not Only on Your Website
Increase your visibility and credibility by blogging on your website. Write articles on recent legal events and share the content. Blog your case studies. Blogging is an incredibly effective way to harness the power of your online presence.
Writing about current developments can increase your level of expertise in the eyes of clients as well as colleagues. Sharing those valuable insights with media outlets can attract more traffic to you and your site, which is effective digital marketing for lawyers.
Digital marketing for attorneys can be done through blogs as well as through law review articles. Marketing through the publishing of articles in prestigious online law reviews can also improve visibility and credibility and be an effective means of digital marketing.
"Retargeting" – bring it back to you
Retargeting refers to a digital marketing technique that helps you drive people back to your website and ultimately choose you. Paid advertising and banner advertisements assist in doing this by showing your website's name on other sites such as Facebook. This is a simple and highly-effective marketing tactic.
Effectiveness of Digital Marketing for Attorneys Versus Traditional Routes
The evidence shows how new and modern digital marketing techniques can be much more effective than traditional routes of radio, television, and newspapers. As an attorney, you have the power to attract clients to the best legal expertise by employing tactful and exciting marketing methods that stand out from the crowd.
Make your marketing more about you through online marketing.
Tell your story and get those clients!
We'd be happy to help! Contact us to get started!